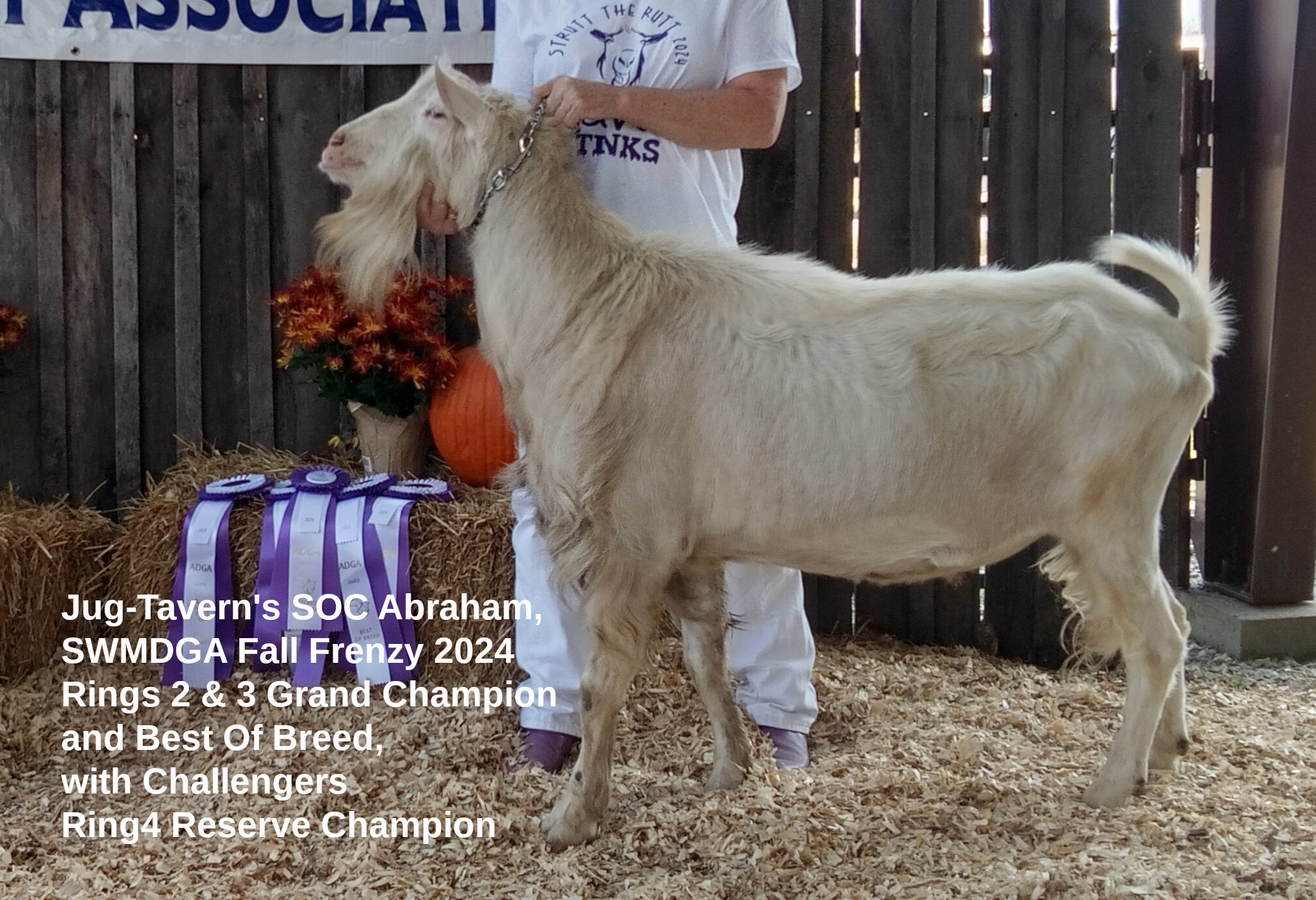 Welcome to our page, Rio DeVaca, Home of quality Pure Bred and American Saanens.
We are a small operation, dedicated to the preservation and improvement of the pure bred Saanen dairy goat.
Our objectives include increasing the competitiveness of the pure bred Saanen and increasing the importance of dairy goat operations in the four state area, which is the Kansas, Oklahoma, Arkansas, Missouri junction.
We are located in the southeastern corner of Kansas, very near Joplin, Missouri and Interstate Highway 44. This places us in the very center of the continental United States, which facilitates transportation in all directions.
The name? Cow River? A nearby geographic feature is "Cow Creek", which sounds better exaggerated in Spanish.
This is our current herd.