*** Only 2 boys left from the first litter ***
We have some LGD puppies coming up for weaning mid to late February 2021.

Our LGD's are busy with goats and chickens and a few ducks.  We only allow breeding of the dogs who are good at their jobs, as breeding dogs is NOT our focus.
First litter:
Sire: Jack.  Jack is a pure Great Pyrenees from one registered parent and one unregistered parent.  jack is a large dog, and a capable LGD.

Bitch: Nookie.  Nookie is an unmasked, all white Anatolian from Masked parents.  Her sire was a third generation from Turkey and her bitch is a well established working LGD.

There are a total of 8 puppies, 3 male and 5 female.

Whelped 12/19/2020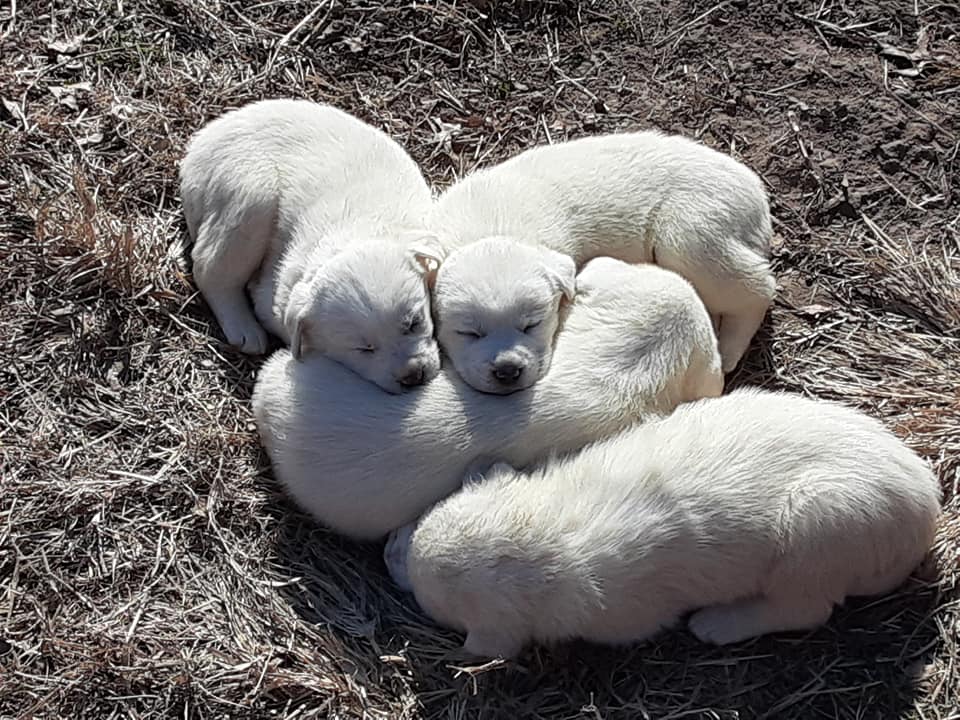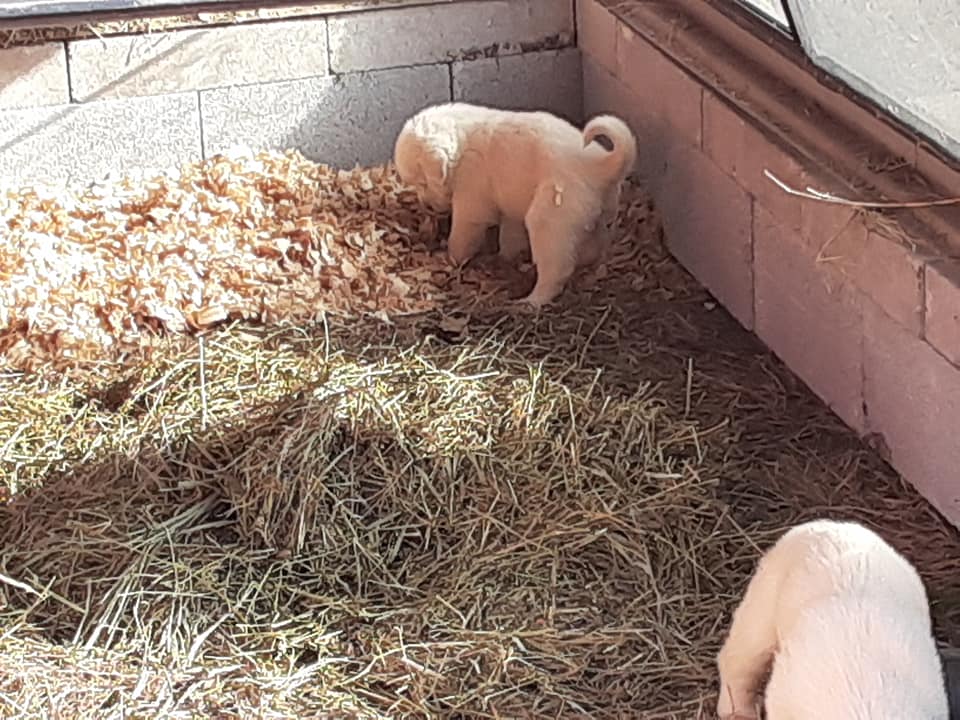 New Pic as of 01/16/2021
Second litter:
Sire: Jack, above.
Bitch: Willow.  Willow is a young working dog who is mostly Akbash/Anatolian cross.  She is a medium sized dog.

There a total of 8 puppies in this litter as well, but one is runt and of undetermined quality as an LGD at this time. The runt has been sent to a pet home for bottle feeding, and I think she will do fine as a pet.  For all I know she would be a great LGD too, but Willow is busy with the other 7.  These were whelped Christmas Day.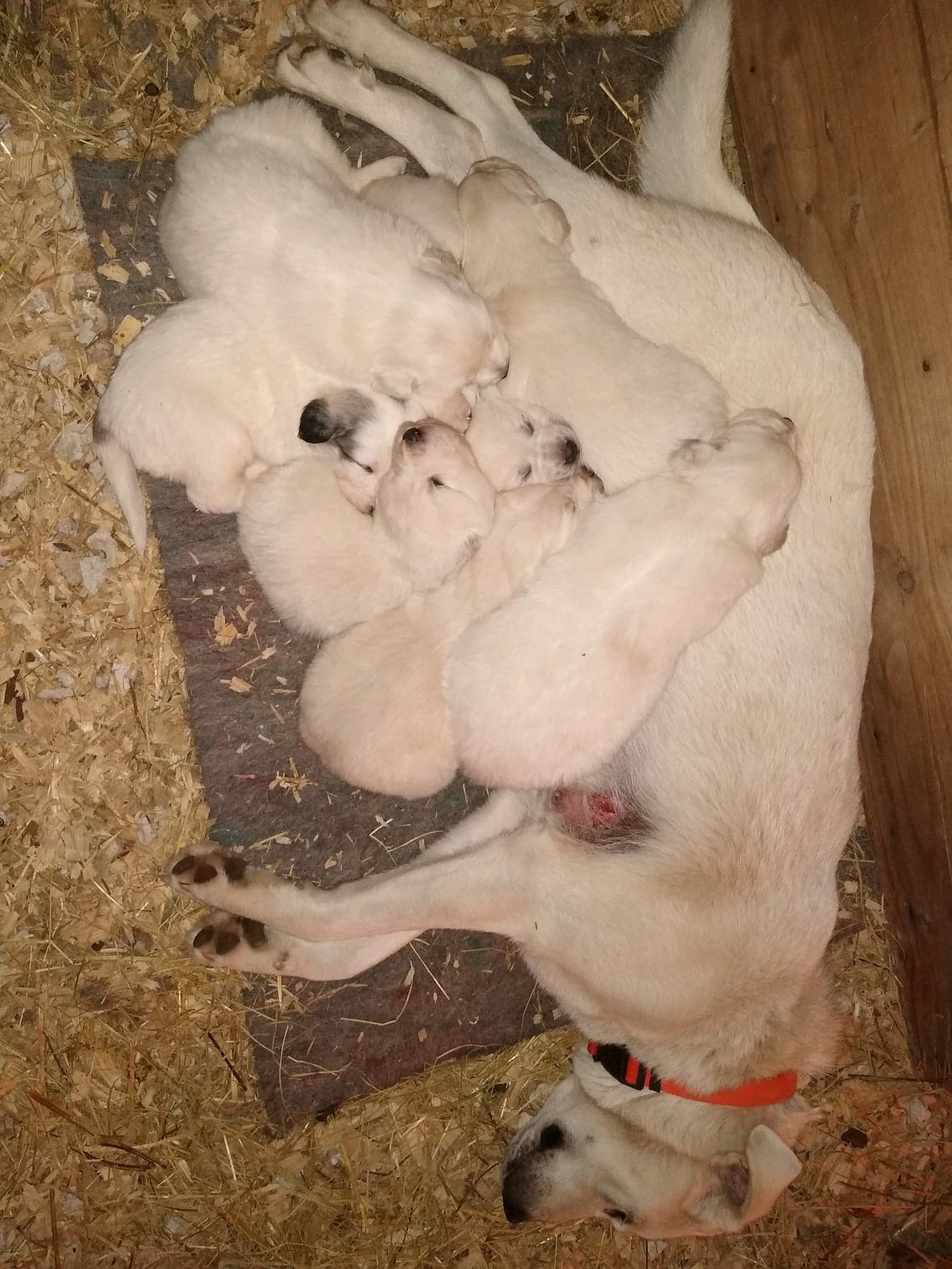 If you are interested in any of these LGD puppies, contact us via one of the methods on the "Contact" tab.